Please Login to access your account
If you do not have an account one will be created when you place your first order.
We've Made Your Life Easier!
We want to make placing your next order with shelters4less.co.uk as easy as possible. Log in to your 'My Account' section which now features a number of shortcuts as requested by you, our customers.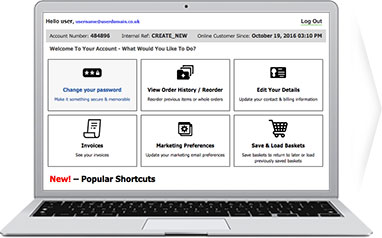 Easily repeat previous whole orders and view your order history
Add your most ordered items to your basket instantly with no need to browse the site for them
Save your current basket for returning to later, and load previously saved baskets
View your invoices
Edit your details, change your password and update your marketing preferences
Fairfield
- From your Internet address
- Use precise location
© 2021. shelters4less.co.uk - Value Products Ltd. Registration Number: 03038023. VAT Number: GB 927 4801 12.